Tales of Zestiria: El advenimiento del Pastor
Noticia por: Clow
11 enero, 2015
A veces ocurren los milagros y los astros se alinean. Y en esos momentos el fansub revive.
Ya fuera de coñas, tal y como ya anunciamos el año pasado, 2014 iba a ser un año muy difícil para nosotros y así ha sido, puesto el núcleo duro del fansub se mudó a Tokio y hemos tenido un año de clases+trabajo de 8 de la mañana a 12 de la noche semana tras semana por lo que la tarea de fansubear era imposible en nuestro escaso tiempo. Tampoco quiero entrar en detalles de nuestra vida pero sólo quiero que entendáis que no hemos estado ausentes porque seamos un hatajo de vagos que ha estado viciando y olvidando su responsabilidad como fans para ponerle subs a los dibujitos chinos que tanto nos gustan D: Pero como el turrón, volvimos a España de vacaciones por Navidad y hoy os traemos el fruto de dedicar unas horas de nuestra vacaciones a esto de fansubear.
Justificado eso, pasemos a lo que importa de verdad: la OVA de prólogo de Tales of Zestiria, Tales of Zestiria: Doushi no Yoake (Tales of Zestiria: El Advenimiento del Pastor). Un nuevo anime de Tales of era la llamada perfecta para revivirnos y qué mejor manera que un único especial (hasta abril de 2015 vamos a seguir igual de pringados, sí D:) y sin karaokes para hacemos entrar en calor.
Tales of Zestiria: Doushi no Yoake es un especial de 45 minutos que se emitió la pasada Nochevieja en Japón y que sirve de precuela para el anhelado título por el 20 aniversario de esta saga de JRPGs que tanto amamos y del que hemos subeado casi todas sus adaptaciones animadas (menos el horrible anime de Tales of Eternia), por lo que puede verse sin haber jugado al juego, que saldrá en Japón el 22 de este mes y en España a lo largo de 2015. Si queréis saber más sobre el título, os invito a leer las primeras impresiones que escribí sobre él en koi-nya cuando pude probarlo durante el pasado Tokyo Game Show. Así pues, el especial no deja de ser una introducción al mundo y personajes de Tales of Zestiria pero es ufotable (quienes ya hicieron las OVAs de Tales of Symphonia y animan los OP de los juegos desde Tales of Xillia) y eso es sinónimo de calidad.
Sobre nuestro fansubeo pues hay poco que decir, pues es lo mismo siempre con nuestras flamanidades que nos caracterizan (?), español de España, softsubs en MKV, etc. Lo único digno de mención es que esta vez hemos optado por abandonar una regla vetusta de la RAE a la cual nos aferrábamos pero que creemos que ya casi nadie usa: poner tildes a los demostrativos (este, esta, aquel, etc.). Nosotros mismos estamos un poco en contra de ella, pero hay que adaptarse a los nuevos tiempos y en los últimos años apenas he leído a gente seguirla en artículos de periódicos y webs :/ Por otro lado, y esto sí es importante, hemos intentado mantener la terminología del juego según fue anunciada en la presentación del Salón del Manga de Barcelona, que creemos que será la que de Bandai Namco mantendrá cuando saque el juego aquí. Hay algunos términos que no se tradujeron allí y puede que incluso otros cambien en la versión definitiva, pero teníamos que aferrarnos a algo y eso hemos hecho.
Esperamos que os guste la OVA y compréis el juego cuando salga, por supuesto, y lo disfrutéis, pues este especial no deja de ser un material promocional más y nosotros, como fags de la saga, sólo lo traducimos para ayudar a expandir más aún la franquicia.
Sobre otros proyectos del fansub, poco a poco queremos irnos poniendo las pilas pero se nos han marchado algunos miembros y otros han  desaparecido D: Tenemos muy pendientes las últimas 4 OVAs de Little Busters! EX, que dependían de que yo, el traductor, se leyese antes las rutas en la visual novel X_X, algo que he podido hacer estas Navidades (bueno, me queda un poquillo de la de Sasami pero caerá pronto, me la leí casi entera en el aeropuerto :_D). A alguno puede parecerle una excusa barata, pero antes que fansuber soy un "fan", un "friki" de los productos de la cultura otaku (de ahí el nombre del fansub xD), y para mí era una herejía verse el anime antes de leerse las rutas, sobre todo sabiendo que van a estar bastante acortadas… Sea como fuese, intentaremos ponernos con esto muy pronto que lo más "duro" ha pasado ya (o eso quiero creer T_T). Por otro lado, tenemos también muy pendiente la OVA de Kyoukai no Kanata, sobre todo de cara al futuro estreno de las películas de Kyoukai no Kanata -I'LL BE HERE-. También queremos sacar un hueco para acabar los cortos de Steins;Gate x IBM, y otros cortos pendientes, pero el resto de cosas están más abajo en la pila y hacemos lo que podemos T_T Gracias por seguir apoyándonos y confiando en nosotros y os prometemos que este 2015, sobre todo a partir de abril, al menos poder hacer más cositas ò_ó
¡Feliz 2015 y disfrutad de este prólogo de Tales of Zestiria!
Características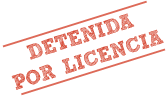 Resolución: 1280x720
Formato: MKV
Códec video: x264-10bit
Códec audio: AAC
Tamaño aprox.: 500Mbs